Assembly Judiciary Passes CalChamber-Opposed Bills
California Chamber of Commerce policy advocates this week highlighted for the Assembly Judiciary Committee problems with two employment-related bills.
Even so, on April 24 the committee approved, 7-3, a bill banning arbitration agreements, and a bill that would expand pathways for costly litigation against employers for sexual harassment claims passed 8-2.
Ban on Arbitration Agreements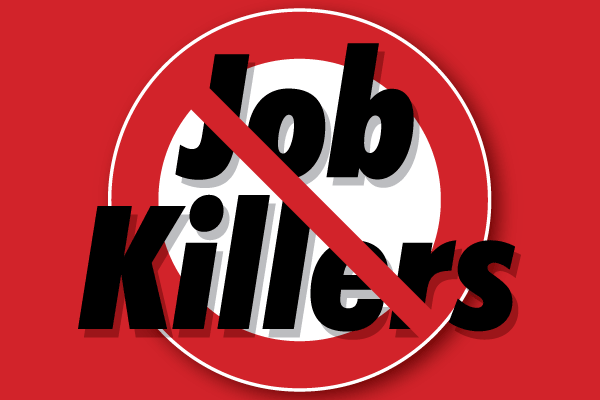 Jennifer Barrera, senior vice president, policy explained to the committee why AB 3080 (Gonzalez Fletcher; D-San Diego) is a job killer bill that could significantly expand employment litigation and increase costs for employers and employees by banning settlement agreements for labor and employment claims as well as arbitration agreements made as a condition of employment.
Focusing on the benefits of arbitration Barrera told the committee: "Arbitration does not eliminate your substantive rights. If it's unlawful in a court, it's unlawful in arbitration. The California Supreme Court, the United States Supreme Court have already stated that an arbitration agreement cannot waive your substantive rights. Otherwise it's unenforceable."
Refuting the proponents' assertions that arbitration denies low-wage employees access to justice, Barrera explained that arbitration just "…changes the forum in which you resolve those disputes."
Less Costly Forum
In fact, Barrera argued that arbitration is a less formal, less costly, and a less time-consuming forum to resolve a dispute.
"In California it's not a secret forum," Barrera said.
AB 2656 (Corbett; D-San Leandro), passed in 2002, requires all arbitration companies to report on a quarterly basis, a spreadsheet and a database that has every arbitration they conduct here in California. The database is searchable, has the parties' names, the allegations, the attorney involved, how many times they've been before that arbitrator, the damages that are awarded, and how the dispute is resolved.
"That's more data than you're going to get out of a court of law because you would have to have a comprehensive report from all of the county courts in our state…and that's not available right now," Barrera said.
Uniform Way to Resolve Disputes
She emphasized that employers use arbitration, "not because they think they're going to get some advantage against the employees in arbitration, not because they think they're going to reduce the awards to the employees in arbitration—they utilize arbitration as a uniform way in which to resolve disputes to avoid litigation costs and attorney's fees."
Employers would rather have the dispute resolved within a year, then go and litigate it for five to seven years in the civil courts and then have to pay, not only their defense costs and attorney's fees, but the attorney's fees of the plaintiffs as well, Barrera said.
"As long as we have the underlying issue with regards to the litigation environment in California, where employers can be sued for technical violations on a pay stub that don't result in any wage loss, you will see companies utilize arbitration as a way to avoid the attorney's fees that can basically bankrupt them and put them out of business," she said.
Barrera also recapped reasons that AB 3080 is preempted by the Federal Arbitration Act (FAA). The act is broad and mandates the enforcement of any written arbitration agreement regarding the resolution of any dispute arising out of a transaction involving commerce. The only exception is if the contract is unenforceable due to contractual defenses that exist and are applicable to any contract.
She cited several cases from state and federal Supreme Courts, saying the law is clear, "that you cannot discriminate against arbitration when you're forming a contract," and that's what AB 3080 does.
Preempted by Federal Law
AB 3080 is not applicable to all contracts and is not a general contractual defense. It unfairly targets and discriminates against arbitration clauses in employment contracts, leaving all other terms of employment conditional and mandatory. Accordingly, it is preempted under the FAA.
Just a couple of weeks ago, the California court of appeal said legislation enacted in 2014 and similar to AB 3080, but affecting consumer contracts—AB 2617 (Weber; D-San Diego, Chapter 910)—was preempted by the FAA.
Pointing out that the bill language in AB 3080 is very similar to AB 2617, Barrera concluded, that the language "has been repeatedly struck down as preempted under the Federal Arbitration Act and we believe this bill will as well."
More Confusion/Liability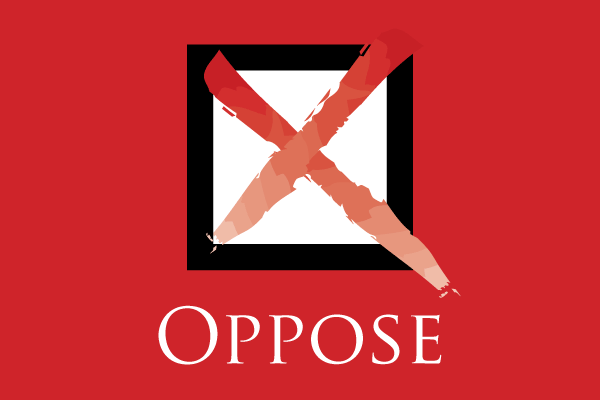 CalChamber Policy Advocate Laura Curtis recapped for the committee why the CalChamber opposes AB 3081 (Gonzalez Fletcher; D-San Diego): because it imposes additional and conflicting mandates on employers with regards to sexual harassment, creating another pathway for costly litigation against employers for issues that are already protected under the Fair Employment and Housing Act (FEHA).
Curtis explained that "employees are already protected against sexual harassment, discrimination and retaliation under FEHA." AB 3081 seeks to take the protections offered by FEHA and place them in the Labor Code.
In vetoing AB 569 (Gonzalez Fletcher; D-San Diego) just last year, Governor Edmund G. Brown Jr. wrote: "I believe these types of claims should remain in the jurisdiction of the Department of Fair Employment and Housing."
FEHA and the Department of Fair Employment and Housing have very strict regulations and guidelines regarding training, notice, retaliation and most of the issues covered in AB 3081.
Curtis explained to the committee members that FEHA is so specific that it even regulates the font size in which notices must be published.
Expanded Employer Liability
AB 3081 unnecessarily expands employer liability, Curtis said.
FEHA already allows victims who prevail in a sexual harassment suit to obtain compensatory damages, injunctive relief, declaratory relief, punitive damages, and attorney's fees. If sexual harassment protection is added to the Labor Code, employers are not only exposed to FEHA remedies, but also lawsuits under the Private Attorneys General Act (PAGA), Curtis said.
AB 3081 also creates an unfair rebuttable presumption for employers. CalChamber's analysis of AB 3081 finds that the bill presumes an employer retaliated against an employee if the employer takes any corrective action within 90 days of an employee's complaint or opposition to an employer's practice or policy regarding sexual harassment.
Joint Liability Already Exists
In closing, Curtis discussed the joint employer liability created in AB 3081. There is no reason a contractor should, or would be able to, ensure that the company it hires to provide services is following the FEHA. That liability should fall on the company that hires these employees and has these employees as its workers, Curtis argued.
Moreover, employers who expend a significant amount of control over other employees already have joint employer liability, under current law.
Key Votes
• AB 3080 passed the Assembly Judiciary Committee 7-3:
Ayes: Chau (D-Monterey Park), Chiu (D-San Francisco), Holden (D-Pasadena), Kalra (D-San Jose), Reyes (D-Grand Terrace), M. Stone (D-Scotts Valley), Weber (D-San Diego).
Noes: Cunningham (R-Templeton), Kiley (R-Granite Bay), Maienschein (R-San Diego).
• AB 3081 passed, 8-2:
Ayes: Chau (D-Monterey Park), Chiu (D-San Francisco), Holden (D-Pasadena), Kalra (D-San Jose), Maienschein (R-San Diego), Reyes (D-Grand Terrace), M. Stone (D-Scotts Valley), Weber (D-San Diego).
Noes: Cunningham (R-Templeton), Kiley (R-Granite Bay).
Both bills now move to the Assembly Appropriations Committee; no hearing date set.